FOLIUM>



Folium is a solar energy harvesting lighting concept inspired by the patterns of light in nature


PROJECT SUMMARY:
Inspired by the dappled lighting effect created on a forest floor, Folium creates a solar energy harvesting lighting environment which changes both the lighting intensity and the lighted area with the movement of the sun. 'Solar ink' patterns printed onto ETFE roof panels not only allow the lighting effect to be tailored to individual needs, a proportion of the energy needs of the building can also be collected from the sun, creating a natural and passive lighting design and a renewable energy architectural system.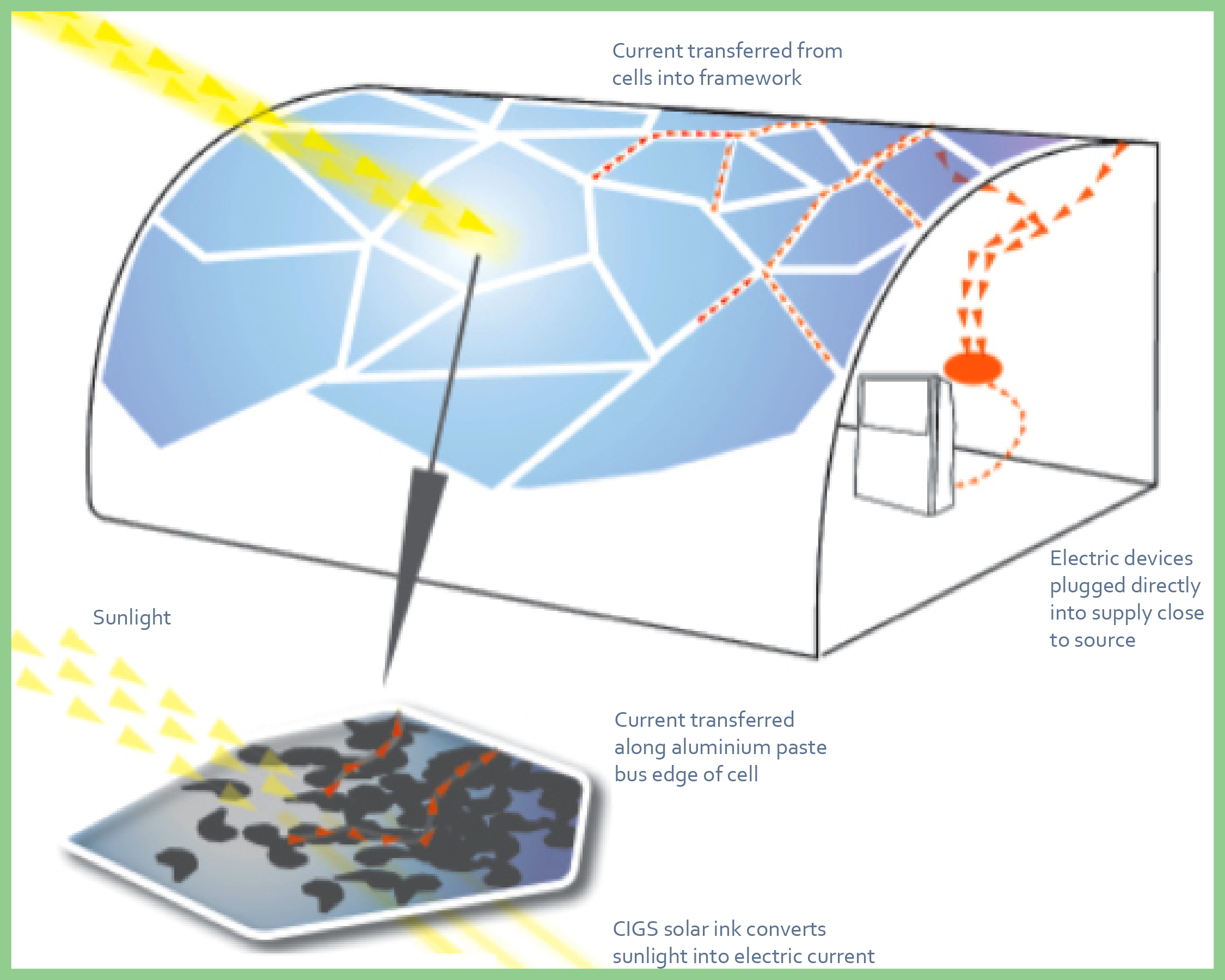 >
The Folium lighting system


BACKGROUND AND PROCESS:
Light guides the pattern of our lives; the movement of the sun is relected in our daily routines, the places we inhabit entrap the natural light, and the energy the sun creates is harnessed for our own uses. Folium encapsulates all of these aspects, by passively collecting and directing natural light throughout the environments we inhabit. Research into daily sun patterns, living space lighting requirements, new architectural structures, and solar energy materials and processes, lead to the development of the Folium concept. This concept aimed to bring together advances in building structures and solar power technologies with nature-inspired design to create a truly
natural renewable energy architectural system.


Inspiration from the natural energy pathways
and lighting patterns created by a tree and
canopy of leaves
The overlapping patterns of solar ink to create different lighting levels through the shadows created
Prototype to experiment with the different
patterns and changing lighting that can be
created

Mock-up of the solar ink pattern on the ETFE
panels
Full scale model of the Folium panel
A shadow pattern created by the Folium panels
Industrial Design Engineering Masters, Royal College of Art (2008)>